NEC, A Family Owned Business
NEC has been providing quality solutions for erosion control to states near and far since 2003. Our professional crews travel the country providing the best in erosion control and vegetation management.

At NEC we take great pride in our commitment to providing our customers with superior service. Our experience provides our customers with the highest quality of workmanship in resolving erosion control issues. From residential construction and large commercial developments to land reclamation, no job is too big or too small. Please browse our website to learn about the variety of services NEC offers for erosion control.


DBE Certified in Arkansas and Oklahoma!
Nichols Erosion is a fully licensed contractor in Oklahoma and Arkansas and now we are DBE Certified (Disadvantaged Business Enterprise) in Arkansas and Oklahoma. Also, we are TERO Certified (an Indian owned business).
"When Dusty tells you he is going to be at your job site on a particular day, he will be there. Dusty takes care of any maintenance to the erosion controls that have been installed. Without hesitation I would recommend Dusty Nichols to anyone for their erosion control needs."
- Carter Foree
"We have used Nichols Erosion Control on numerous occassions for the past few years on our development projects. He is very trustworthy, punctual, reasonable priced and completes the job within a timely manner"
- Matt Owlsey
RCL Development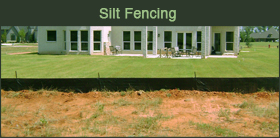 The most cost effective choice for erosion control, the Wire Backed Silt Fence is both durable and virtually maintenance-free.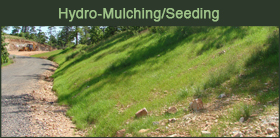 The most cost-effective method of establishing new grass. Not only is it economical, Hydro-Mulching/Seeding is also environmentally safe and it uses half the water required with conventional hand seeding.
Contact NEC today for your FREE estimate!
1-866-997-2849

Our commitment to quality has made us a
leader in the industry.
NEC Clients include:
- Construction / Land Development Companies
- Commercial/Residential Contractors
- Federal and State Projects
- Oil & Gas Exploration Companies
- Pipe Line Contractors
- Highway Contractors
- Utility Contractors